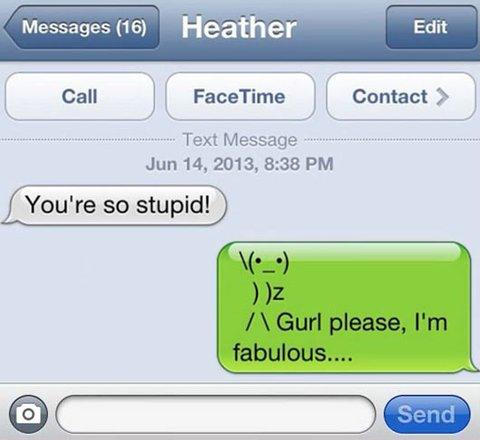 I know, I know. As bad as this might sound, I am playing with fire. I won't tell you what kind of fire I'm starting up, but I know it's not going to lead me to a good place. The fire is the warm and mischievous kind, the one that makes you smile and play along. One day I'm gonna get burned, and I'm not even fully aware of that possibility.
Bayangin! Ugh. I really don't want this game to back fire at me. He's gonna get the last laugh and I probably will be the one who suffers. I do hope that he'll be the uninterested kind. Gawd, I hope so, or else we're both screwed.
Mmm Gurl..
On the other hand, my father told me to act like a grown woman yesterday. And my mom told me I act like a little kid. Both said with smiles. Regardless, I'd like to keep my actions the way they are. I mean, if I can get away with looking like a 17 year old, then I can get a little break for acting like a 17 year old. This face ain't gonna last me a life time. ;)
And yes, I'm exerting my inner black diva goddess tonight.
Bend and snap.